About JA
CHANGING THE LIVES OF YOUNG PEOPLE
At Junior Achievement we believe in "possible." Each day, we work to help young people discover what's possible in their lives. We do this by helping them connect what they learn in school with life outside the classroom. We let them know it's possible to invest in their future, to gain a better understanding of how the world works, and to pursue their dreams. We show them that it's possible for tomorrow to be a better day.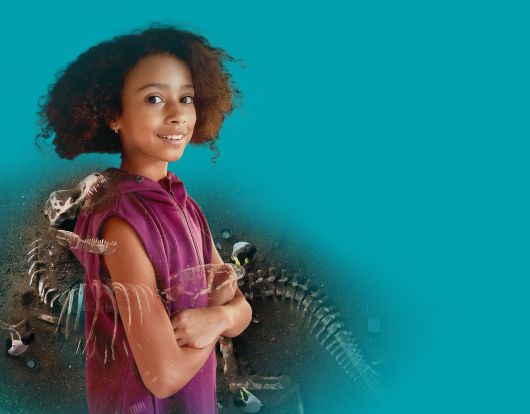 Empowering the Next Generation
Junior Achievement's proven lessons in financial literacy, work and career readiness, and entrepreneurship are shown to positively impact the lives of young people. These lessons align with national and state educational standards and are delivered to millions of students across the country with the help of our education partners and volunteers from the local community.
Research shows that JA Alumni are more likely to have a college degree, feel confident managing money, have career success, and have started a business as an adult.
Learn more about 2021-2022 Alumni Survey Report
Junior Achievement Facts
What is Junior Achievement?
Junior Achievement's (JA) purpose is to inspire and prepare young people to succeed in a global economy. JA envisions a world where young people have the skillset and mindset to build thriving communities. JA has over 100 local JA Areas across the nation, and together we are the nation's largest organization dedicated to giving young people the knowledge and skills they need to own their economic success, plan for their futures, and make smart academic and economic choices.

JA's volunteers lead programs—in the core content areas of work readiness, entrepreneurship and financial literacy—which ignite the spark in young people to experience and realize the opportunities and realities of work and life in the 21st century.
We Value Diversity
At Junior Achievement of Greater Boston, a diverse, inclusive and equitable organization is one where all feel seen, valued, and respected, irrespective of their gender, race, ethnicity, national origin, age, sexual orientation or identity, education or disability. We work together as one team, are committed to a nondiscriminatory approach, and provide equal opportunity experiences to all stakeholders (volunteers, donors, board members, educators, and students) in order to deliver on and advance our mission.

We respect and value diverse perspectives, life experiences, and backgrounds and ensure all voices are valued and heard. We challenge the status quo, are committed to continuous improvement, and are dedicated to maintaining an inclusive environment with equitable engagement and experiences for all.
Strategic Vision
In response to systemic poverty and inequalities in the region, Junior Achievement of Greater Boston set forth to implement against a bold, new strategic vision where it seeks to close the wealth and opportunity gaps for youth in key impact communities in the Greater Boston region (currently Boston, Brockton, Chelsea, Lawrence, Lowell, Lynn, Quincy, Somerville and Worcester) by creating middle school to career pathways, igniting youth entrepreneurship, and preparing financially savvy youth.
Where We Work
Our key impact communities are currently Boston, Brockton, Chelsea, Lawrence, Lynn, Lowell, Somerville, Quincy, and Worcester – some of the highest-needs communities in Massachusetts, where 80%+ of students are youth of color.
Leadership
Radhames Nova is the President & CEO of Junior Achievement of Greater Boston. George Moore, Chief Technology Officer, Signant Health, is Chair of the Board. Mr. Alan Armstrong, President & CEO of The Williams Companies, is chairman of the Junior Achievement USA board of directors. Jack E. Kosakowski is the president and chief executive officer of Junior Achievement. Junior Achievement USA board members represent a wide range of businesses and academic institutions around the world. In addition, approximately 4,300 board members lead JA Area Offices around the United States.
Proven Success
Junior Achievement is one of a few nonprofits to use independent, third-party evaluators to gauge the impact of its programs. Since 1993, independent evaluators have conducted studies on Junior Achievement's effectiveness. Findings prove that Junior Achievement has a positive impact in a number of critical areas. We invite you to read the Programs Evaluation Results.
We invite you to read the Programs Evaluation Results.
Program Reach
In the 2021-2022 academic year, Junior Achievement of Greater Boston served 6,199 students through the efforts of 330 volunteers. Nationally, Junior Achievement reaches more than 4.8 million students per year in 209,651 classrooms and after-school locations. JA programs are taught by volunteers in inner cities, suburbs, and rural areas throughout the United States, by over 100 Area Offices in all 50 states.
Volunteers
Junior Achievement's 237,680 classroom volunteers come from all walks of life, including: business people, college students, parents and retirees. These dedicated individuals are the backbone of our organization. Junior Achievement of Greater Boston is grateful to be able to partner with such volunteers to bring JA's programs to local students!
For more information on becoming a JA volunteer, click here.
A Brief History
Junior Achievement was founded in 1919 by Theodore Vail, president of American Telephone & Telegraph; Horace Moses, president of Strathmore Paper Co.; and Senator Murray Crane of Massachusetts. Its first program, JA Company Program®, was offered to high school students on an after-school basis. In 1975, the organization entered the classroom with the introduction of Project Business for the middle grades. Over the last 39 years, Junior Achievement has expanded its activities and broadened its scope to include in-school and after-school students.

Junior Achievement USA is headquartered in Colorado Springs, Colorado, and provides strategic direction, leadership, and support to over 100 JA Areas across the nation. Local volunteer boards of directors comprised of business, education, and civic leaders set the policy and direction for each local office.
Organizational Overview
Junior Achievement of Greater Boston is dedicated to preparing the youth of Greater Boston to lead self-sustaining, responsible lives by building the skills needed to succeed in the working world, manage their finances, and think creatively about the world around them.

Together with our school, business and community partners, Junior Achievement of Greater Boston draws on its 70+ year history to prepare today's youth for the workforce of tomorrow. Through our proven, hands-on programs and experiences, middle and high school students in the Greater Boston area learn how to manage their finances, launch their own businesses, make their college and career goals a reality, and become future leaders.

We engage volunteers from the business community who understand our students' lived experiences, and can guide them as they build their confidence, and important life and workplace skills. By focusing on communities most in need of opportunity, we're transforming students' lives, making a lasting impact on their families, schools and communities, and creating a more equitable society. Junior Achievement of Greater Boston was founded in 1950.
Junior Achievement of Greater Boston Team
Staff
Our staff is committed to making your experience working with us absolutely the best!
JA Staff
Leadership
Meet the passionate and committed team that is working hard to empower our youth.
JA Leadership
Board
Our Board Members includes the finest business and individual leaders in our community.
JA Board
More about Junior Achievement
Financial and Annual Reports
We've consistently received high grades for accountability and transparency.
JA Financials
Our Commitment to Diversity, Equity and Inclusion
We at Junior Achievement are dedicated to providing a positive, enriching learning experience free of bias that promotes greater economic opportunity and equity. Junior Achievement welcomes K-12 students, volunteers, educators, staff, and other partners and stakeholders, regardless of race, religion, age, gender, national origin, disability, sexual orientation or any other legally protected characteristic.
We use cookies to provide you a personalized experience. How we do this is by analyzing user behavior on our site and sharing data with our advertising and analytics partners. You consent to our cookie policy if you continue to use this website.