Leadership
Radhames Nova – President & CEO – Operations
Radhames Nova joined Junior Achievement of Greater Boston (JA) in October 2016 as President & CEO. He is responsible for the organization's overall strategy and operations.

Prior to joining Junior Achievement, Rad served as Senior Vice President of Strategic Partnerships at the Association of Latino Professionals for America (ALPFA), the largest Latino professional organization in the United States, where he was responsible for overseeing some of the organization's largest national corporate partnerships and a pilot partnership between JA and ALPFA. He was the Executive Director at the ALPFA Boston Chapter from 2011 to 2015.

From 2002 to 2006 Rad served as Director of Development at the Boys & Girls Club of Lawrence, Massachusetts, raising $1.8M annually for operations and leading the organization to a record breaking $8.5 million capital campaign to build a new facility. Prior to that, he served as a Peace Corps Volunteer in South Africa. Beyond the nonprofit sector, Rad has held positions in the financial services industry at Fidelity Charitable Services, SCS Financial and Metropolitan Real Estate Equity Management. After five years working in the investments industry, Rad returned to his mission-driven career when he joined ALPFA in 2011.

Rad obtained his B.A. from Middlebury College and his MBA from Boston University. He serves as a board member at two of his alma maters, Central Catholic High School and Middlebury College. In March 2020, Massachusetts Governor Charlie Baker and Massachusetts Secretary of Labor & Workforce Development Rosalin Acosta nominated Rad to the MassHire State Workforce Board.

Born in the Dominican Republic, he immigrated to Lawrence Massachusetts in 1989 and lives in Salem New Hampshire with his wife Alexandra and their three children.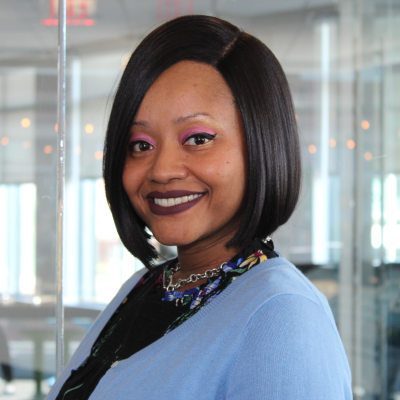 Latia King-Fontánez – Chief of Staff – Operations
Latia King-Fontánez joined Junior Achievement of Greater Boston (JA) in September of 2019, as its first-ever Chief of Staff. King-Fontánez comes to JA with over 10 years of youth development experience in the nonprofit sector. She is a member of the organization's senior management team and is responsible for providing c-suite level strategic, operational, organizational, and administrative support – allowing JA to move from surviving to thriving. She plays a vital role in the organization's success by maximizing the President & CEO's time to best achieve JA's goals. Latia helps ensure that the senior management team is identifying, prioritizing, and implementing key strategic initiatives to improve operational excellence across the organization. She plays a critical role in fostering a vibrant, healthy, and inclusive culture within the organization, balancing JA's ambitious impact goals with accountability and people development.

Most recently, Latia served as Senior Executive Assistant to the President at The Center for Effective Philanthropy (CEP), a $10MM/year non-profit organization with over 40 employees in Cambridge and San Francisco. In addition to managing the daily operations of the President's Office, she provided staff support to CEP's Board of Directors and assisted with special projects and conferences. She also served on the organization's Culture Task Force and was a member of the President's book tour team. Before joining CEP in 2006, Latia was a Program Coordinator at the Center for Teen Empowerment's largest high school site where she led a group of young people on their journey to become agents of positive social, institutional and individual change. She benefited from Teen Empowerment's mission prior to working at the organization.

Latia grew up in Boston and attended Boston Public Schools. She graduated magna cum laude with a BA in Spanish and an American Studies minor from UMass Boston. She is a freelance facilitator and used her American Sign Language skills as a member of her church's interpreting team. She formerly helped to lead the Deaf Ministry at her church as well. In her spare time, she participates in your average, everyday activities such as skydiving, hang gliding, horseback riding and taking flying trapeze classes.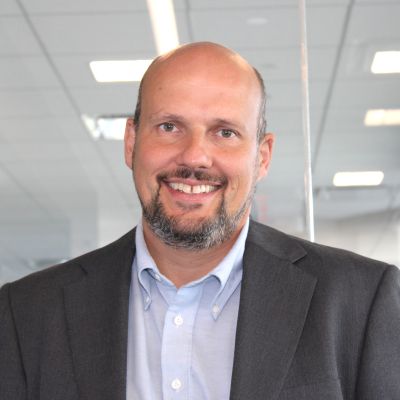 Paulo Frade – Vice President, Finance & Technology – Operations
Paulo Frade joined Junior Achievement of Greater Boston (JA) in August 2000 and is Vice President of Finance and Technology. In his role, Paulo oversees all finance, information technology, and human resources activities. He is responsible for managing all accounting and finance functions, including management of internal controls systems, development of the annual operating budget, preparation of all financial and management reports. He also oversees cash management, the internal audit, and ensures legal compliance throughout human resource management.

Prior to joining Junior Achievement, Paulo served as Field Operations Supervisor at the U.S. Census Bureau.

Paulo obtained his B.A. from the University of Massachusetts. Born in Brazil, he immigrated to the United States in 1992 and currently lives in Central Mass with his wife Damila and their nine children.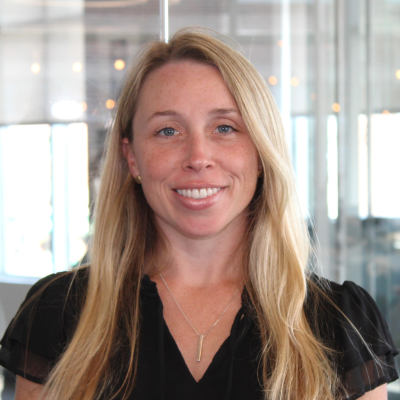 Deirdre O'Connor Mitchell – Chief Operations Officer – Operations
Deirdre O'Connor Mitchell began her tenure with Junior Achievement of Greater Boston (JA) in March 2016 as a Program Manager. During this time, Deirdre helped create a new Programs Strategy for implementing JA programming to maximize impact for students. From 2017 to 2022 Deirdre served as Vice President of Programs managing a team of three Program Managers. Through a robust strategic planning process that led the way for deeper school partnerships, the Programs Team has worked diligently at building strong relationships in some of the highest need school districts in Massachusetts, where JA is integrated into schools. Starting July 1st, Deirdre is now the Chief Operations Officer overseeing the day-to-day operations of the organization as well as Education, Operations, Events, Marketing, and Alumni Engagement.

Prior to joining Junior Achievement of Greater Boston, Deirdre worked at the JA of New York office as a Program Manager where she managed relationships with key Board accounts and individual volunteers. Deirdre has spent her career in non-profit program management and national service, managing an afterschool meal program for at-risk youth with the Capital Area Food Bank in Washington, DC and spending 10 months on service projects around the United States with AmeriCorps*NCCC.

Deirdre obtained her B.A. in Political Science from the George Washington University and an M.P.A. in Emergency and Disaster Management from Metropolitan College of New York. She currently lives in Holden, MA with her husband, two children, and dog.
Luiza deCamargo – Vice President, Development – Development
Luiza deCamargo joined Junior Achievement of Greater Boston (JA) in August 2021 as Vice President of Development. She is responsible for leading the organization's fundraising efforts.

Prior to joining Junior Achievement, Luiza served as Development Officer, Institutional Relations, at the Museum of Fine Arts, Boston (MFA), where she was responsible for fundraising from institutional partners including corporations and foundations. In addition to writing and reporting grants and sponsorship proposals, she also managed the corporate membership program.

For the past ten years, Luiza's career has alternated between fundraising positions, including managing the annual fund and stewardship program at the Wellesley Centers for Women, and curatorial positions where she worked with artists to tell stories of American art, primarily though contemporary craft. She remains active in the arts and culture field in museum advisory roles.

Luiza earned her B.A. in sociology from the University of North Carolina Asheville and her M.A. in history of decorative arts from the Corcoran College of Arts and Design in partnership with the Smithsonian Institute. Most recently, she completed the Institute of Nonprofit Practice's Core Program, earning a certificate in Social Impact Management and Leadership.

Born in Brazil, Luiza immigrated to Kentucky with her family in 1990. She now lives in Norfolk, Massachusetts with her husband, a historian and professor at Wellesley College. Her hobbies include quilting and crossword puzzles, and as an auntie, Luiza loves to do arts and crafts projects with the little ones in her life.
We use cookies to provide you a personalized experience. How we do this is by analyzing user behavior on our site and sharing data with our advertising and analytics partners. You consent to our cookie policy if you continue to use this website.