Junior Achievement of Greater Boston Board Elects New Directors (Post 2 of 4)
Author: Junior Achievement of Greater Boston
Community Involvement
Published: Thursday, 10 Nov 2022
---
Sharing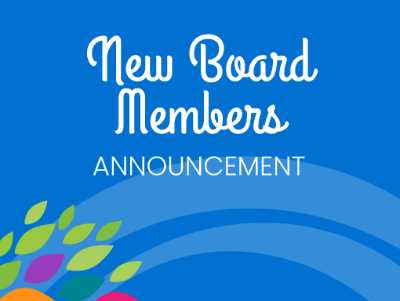 Image caption: New Board Members Announcement
Junior Achievement of Greater Boston remains dedicated to diversity, equity, and inclusion on all levels, including the composition of its Board of Directors. The organization has continued its efforts to have a Board that is reflective of those in the communities it serves. Over the past 10 months, Junior Achievement of Greater Boston has made great strides implementing that goal! We've been posting here about our newest directors through a series of posts — if you missed our first announcement, be sure to click here, and make sure you stay tuned for the others.
These directors, who represent a range of industries and backgrounds, will help lead the organization in its mission to connect middle and high school students to real-world opportunities and prepare those students to become future leaders themselves.
Junior Achievement of Greater Boston is thrilled to introduce you to a few more of our newest directors!
The directors are:
Pooja Ika, Founder & CEO, eternalHealth
Alvania Lopez, Founder & CEO, PeachBox Co.
Frank O'Neill, Chief Risk Officer, Voya Financial
To read bios of these directors, please see below! To view our full board, click here.
Pooja Ika, Founder & CEO, eternalHealth
At the age of 24, Pooja is the youngest woman to launch a new Medicare Advantage Health Plan in the U.S. She founded eternalHealth in 2020 to deliver high quality, affordable care to her fellow Massachusetts residents. The daughter of a primary care physician and a health care entrepreneur, Pooja has been working tirelessly to make healthcare accessible for all, while also acting as an advocate and educator for her members. She credits her father for instilling in her a passion for entrepreneurship, and her mother for her love for health care and her commitment to always placing the member at the center of every decision eternalHealth makes. A 2019 graduate of Babson College, Pooja has also made it a priority to foster a diverse work environment at eternalHealth, with women making up 50 percent of the entire organization.
Alvania Lopez, Founder & CEO, PeachBox Co.
As founder and CEO of PeachBox Co., a fine gifts company that enables people to send meaningful, beautiful gifts with an eco-conscious mindset, Alvania aims to take the stress out of the gifting process and help celebrate life's milestones. After earning a bachelor's degree in Psychology from the University of Massachusetts Boston, Alvania secured a corporate job in financial services, where she learned all things customer service. She also did sales and marketing for brands such as Moet, Dom Perignon, Veuve Clicquot, and Hennessy, where she learned the most about product quality. Later in her career, Alvania became a licensed Property and Casualty Producer by the Commonwealth of Massachusetts. Before establishing PeachBox Co., Alvania served as Producer, Private Client Group at HUB International Insurance. Based out of Methuen, Alvania originally hails from the Dominican Republic.
Frank O'Neill, Chief Risk Officer, Voya Financial
As Chief Risk Officer for Voya Financial, Frank is responsible for overseeing the enterprise-wide and business-level risk monitoring and management program for the organization. Prior to his current role, he was the Chief Financial Officer and Chief Risk Officer for the Wealth and Health business segments. In this role, he was responsible for the management of the financial health and risk management of the businesses. Before joining Voya in 2015, Mr. O'Neill was the Senior Vice President, Corporate Development, for Manulife Financial. Responsibilities included management of business development opportunities: merger and acquisitions; and design and implementation of capital management solutions.
We use cookies to provide you a personalized experience. How we do this is by analyzing user behavior on our site and sharing data with our advertising and analytics partners. You consent to our cookie policy if you continue to use this website.